Terry Hudson was born and raised in Illinois. He went to school at the University of Illinois, Harvard University, and the Starr King School for the Ministry in Berkeley. He lived most of his adult life in up-state New York, where he was a pastor and taught at the State University of New York. He is now a Professor Emeritus from SUNY.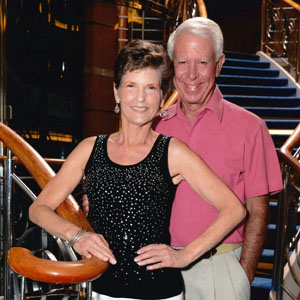 He moved to Florida in 1994, and became affiliated with Trinity International University in Florida as an Adjunct Professor, and in Chicago where he is enrolled in a doctoral program.
He has three children (Deborah, Wendy and Sean), six grandchildren (Adam, Danielle, Samantha, Leah, Kyle and Matthew), lives in Key Largo and is shown here with his friend, Teresa.